Athens, Greece – EKKA Yachts has received an honorary award by Ondeck media group for the company's contribution to the Greek yachting sector. The first Yachting Awards gala took place in the monumental Zappeion Megaron on Thursday, December 12th in the National Gardens of Athens in the heart of Athens, Greece. The Zappeion Megaron is considered Modern Greece's most important building.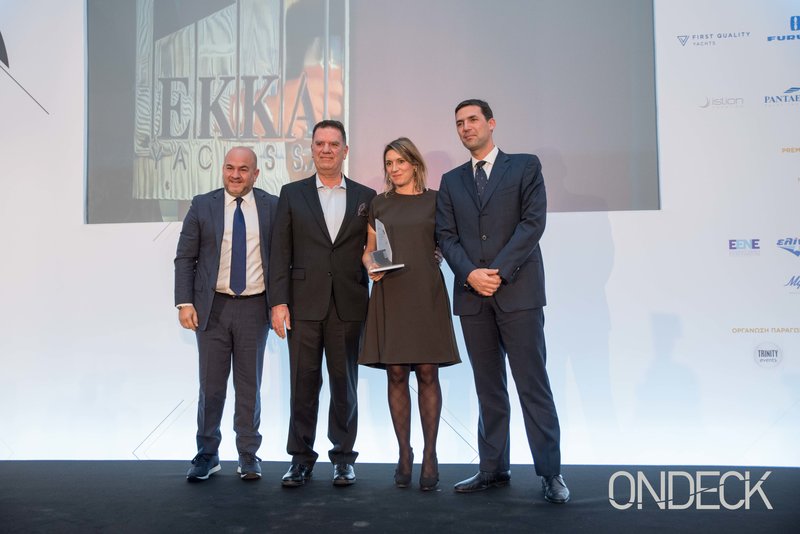 EKKA Yachts' award was received by the company's founder, George Kyriazakos, alongside his son and daughter Dimitris and Myrto who are continuing the legacy of the family owned company in its second generation. Part of the first awards gala was the placement of a limited edition Riva 33' Aquariva cento in the building's entrance as well as a Mercedes Benz EQC model. This was the first time that a pleasure craft was placed in a historical site in Athens.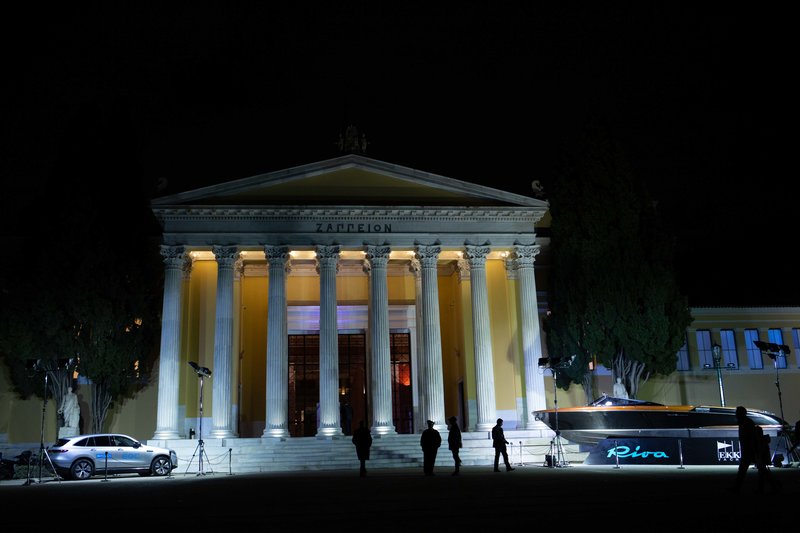 The event was attended by 250 guests from the luxury goods industry of Greece, political figures such as the minister of Maritime affairs mr. Ioannis Plakiotakis, the president of the Greek National Tourism Organization Mr.s Angela Gerekou, secretary general of the Ministry of maritime affairs mr. Evangelos Kyriazopoulos, vice-mayor of Athens mr. Nicholas Macropoulos as well as other prominent figures of the Greek political and business community.