Our team at EKKA Yachts participated in the 2023 edition of the Mediterranean Yacht show in Greece. The event was held from April 30th to May 4th in the charming port of Nafplion and brought together some of the biggest names in the yacht charter industry.

The Mediterranean Yacht show is an important event for the yachting industry, providing an opportunity for yacht brokers and charter companies to showcase their latest offerings to charter brokers. EKKA Yachts has been a regular participant at the show and has established itself as one of the leading players in the Mediterranean yacht charter market.
During the show, we proudly showcased three remarkable additions to the Greek charter fleet - Seven S, Makani II, and Hakuna Matata. All three yachts are available for charter and garnered a lot of interest during the show from the world's leading charter brokers.
'SEVEN S' - 30M (97') Ferretti Custom Line: With the highest volume in her category, she combines fun and features to satisfy a demanding crowd.

'MAKANI II' 35M (115') Sunseeker: Sleek, stylish both inside and outside, she is the ideal guide for a luxurious Mediterranean getaway.

'HAKUNA MATATA' 37M (120') Couach: Impressive speed and unparalleled performance make her the perfect choice for thrill-seekers.
Our team was thrilled with the positive response these yachts received. According to EKKA Charter Management director, Myto Kyriazakou, "It was an absolute pleasure to showcase our yachts at the Mediterranean Yacht show. We had a fantastic response from visitors, who were impressed by the quality and design of our yachts, as well as the preparedness and professionalism of the crew. We're confident that these yachts will be in high demand for charters this summer."
In addition, the charter management team was thrilled to witness that Tatiana Konstantinidi, the Chef of 'HAKUNA MATATA', claimed the first place in the Chef Competition at MEDYS 2023!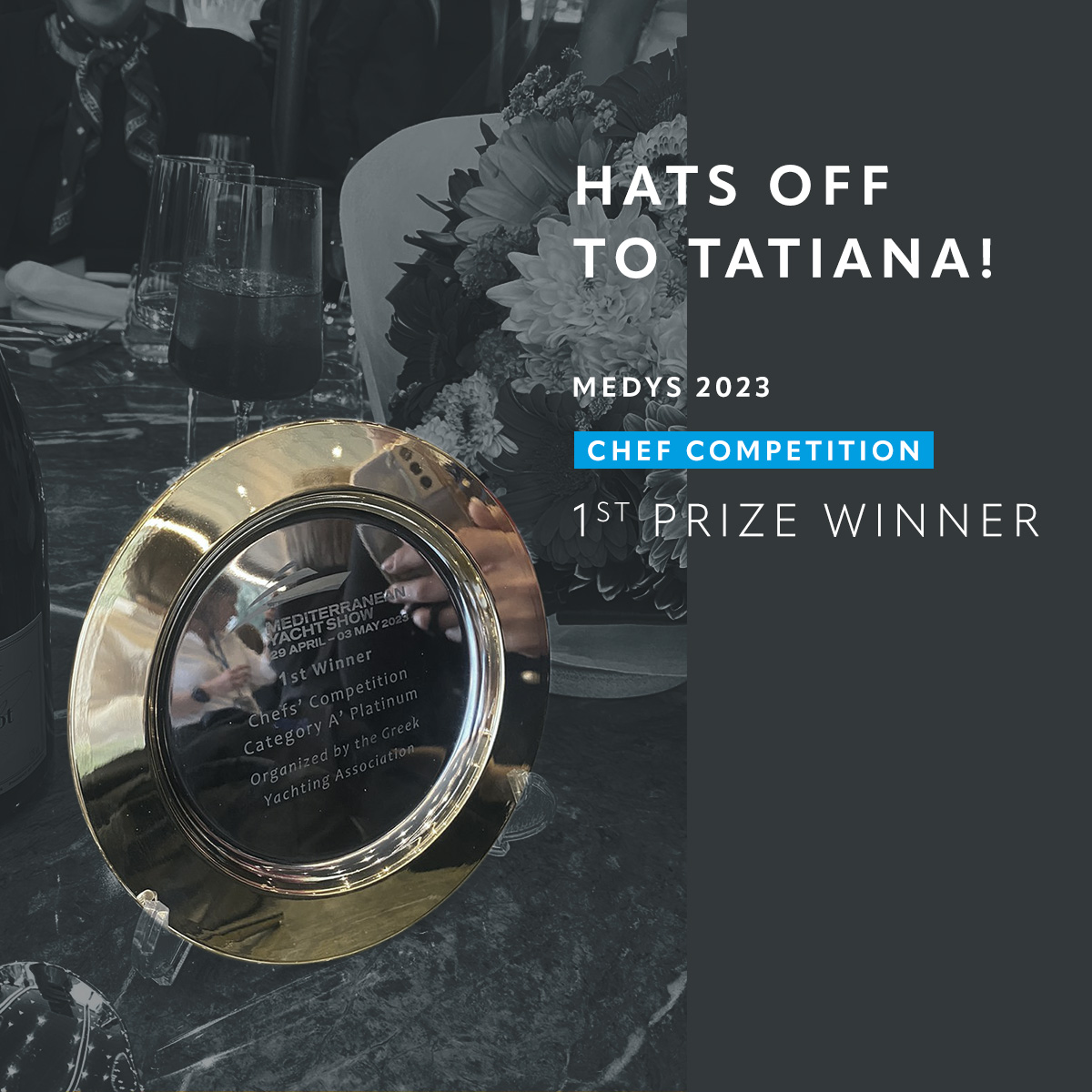 We congratulate Tatiana on her outstanding achievement and are immensely proud of her. Her passion for cooking and exceptional talent have brought great glory to the team at 'HAKUNA MATATA'.