In the picturesque setting of the Venice Arsenal, Bluegame, in partnership with Sanlorenzo, made a significant impression at the Venice Boat Show. The captivating Ameglia shipyard attracted enthusiasts with its signature fleet, all set against an exclusive and unmatched backdrop.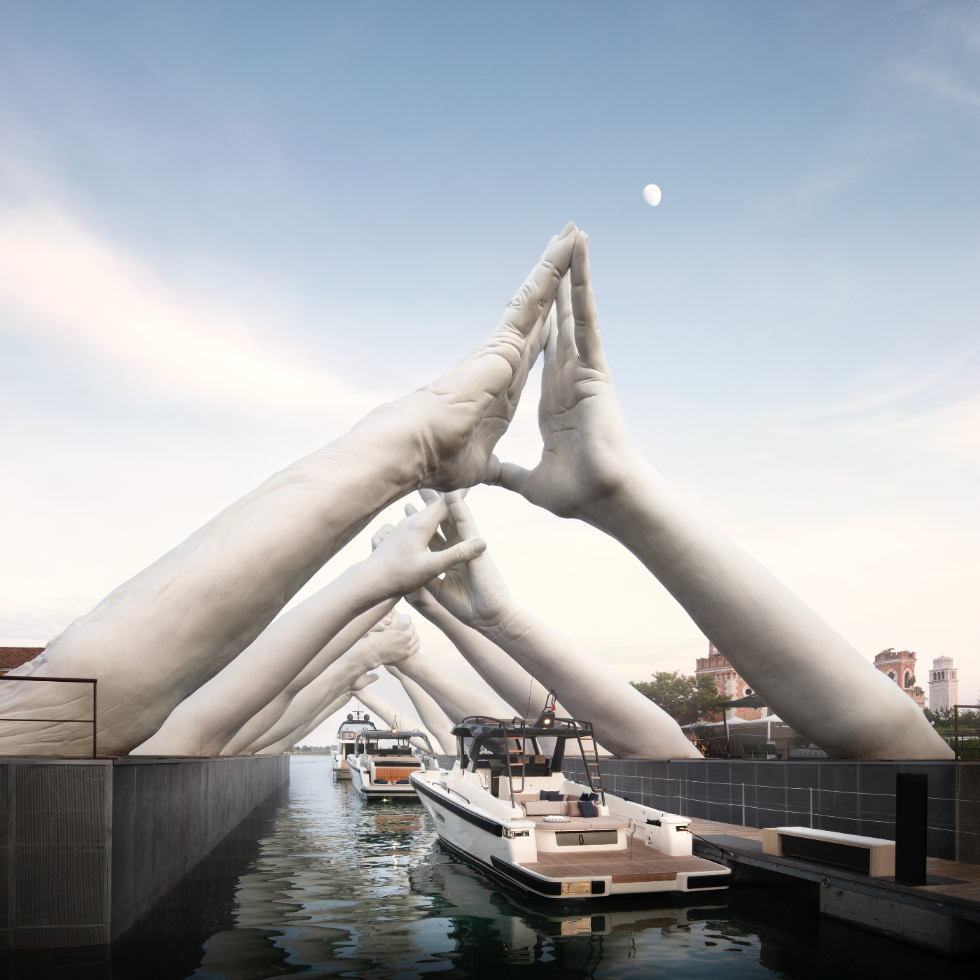 Visitors were treated to the sight of the BG42 and BG54, along with Sanlorenzo's SL78. These stunning vessels were showcased beneath the towering hands of Lorenzo Quinn's renowned sculpture, "Building Bridges". This iconic piece of contemporary Italian art, featuring six colossal pairs of hands symbolizing universal virtues, spanned the Arsenale basin for all to see.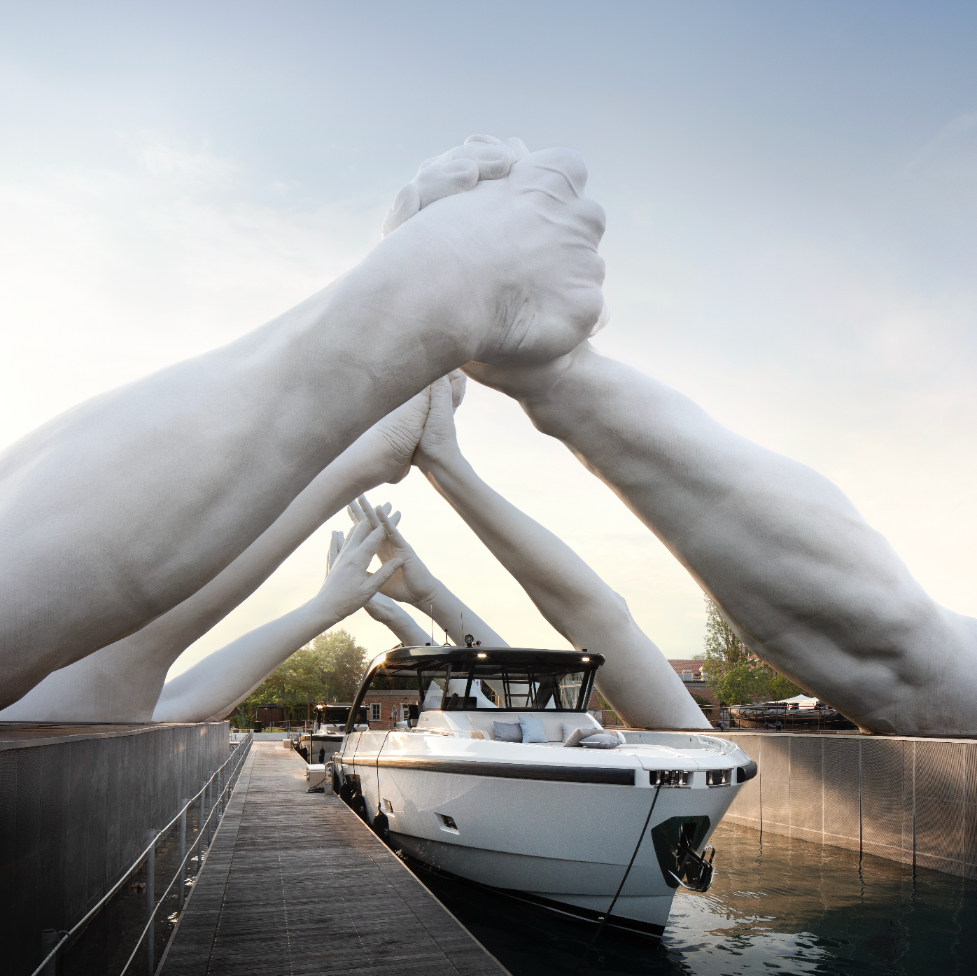 The highlight of the show, however, was tucked away in the section reserved for the Sanlorenzo group under the Arsenale tower. Here, guests discovered a scale model of the BGH, a testament to Bluegame's ambitious project to construct the official tender for American Magic in the 37th America's Cup. This model, a 1:3 scale representation of the BGH, previewed the full-scale vessel set to launch in the summer of 2023, ahead of the America's Cup in Barcelona in September 2024.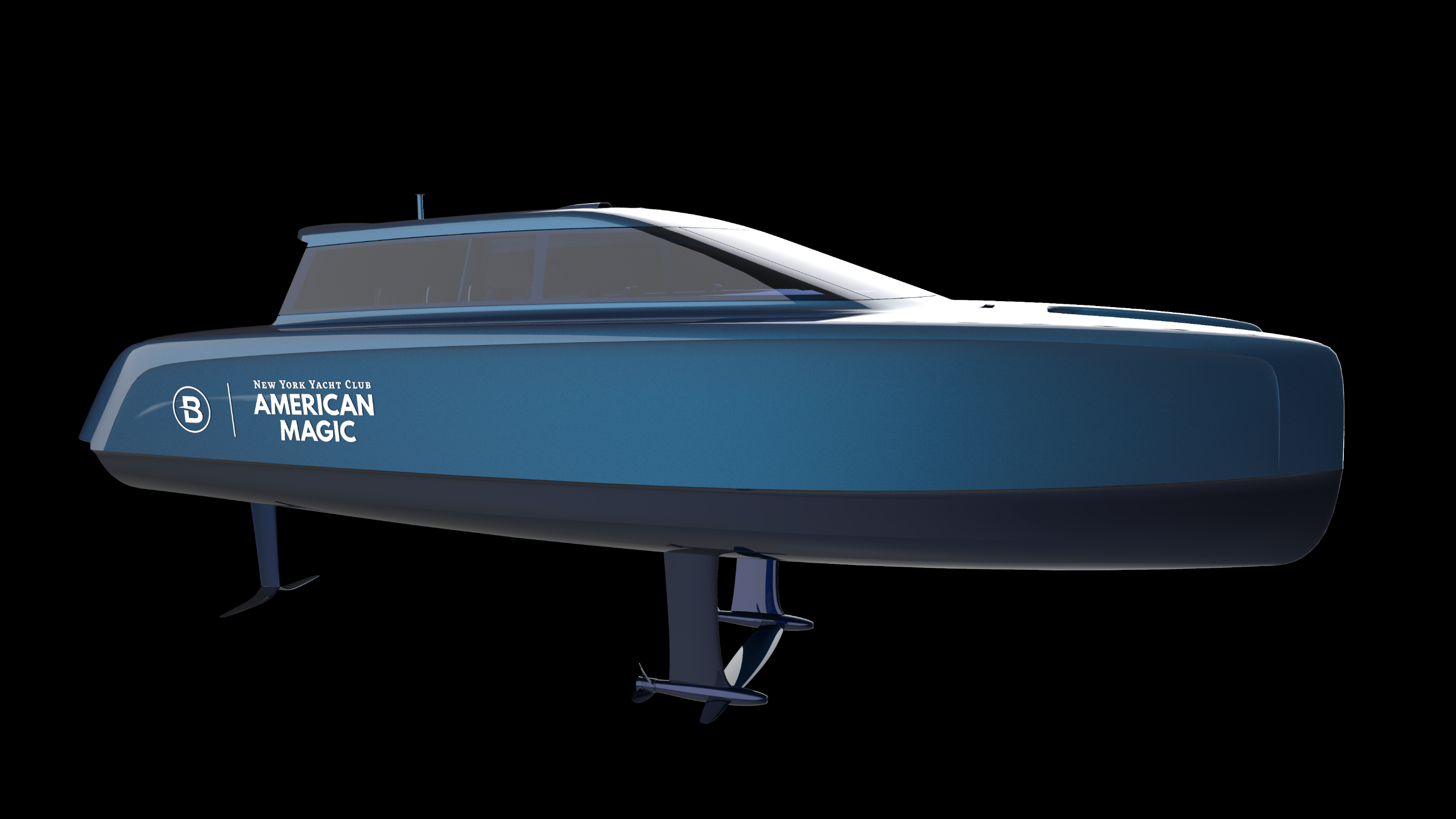 The BGH, a 10-meter multihull equipped with dynamic foils and powered entirely by hydrogen fuel cells, represented the pinnacle of sustainable design. Capable of "flying" at an impressive 50 knots with zero emissions, it perfectly embodied Bluegame's commitment to environmental responsibility.
The unveiling of the BGH model coincided with the "Sanlorenzo: Hydrogen, (our) Road to 2030" event, which highlighted Sanlorenzo's innovative steps towards carbon neutrality. This event took place on June 1 at the Venice Arsenale's Squadratori Hall during the Biennale's Sustainability Day.
Bluegame, with its impressive array of current marvels and future innovations, eagerly welcomed visitors at the Venice Arsenale, leaving a lasting impression on all who attended.